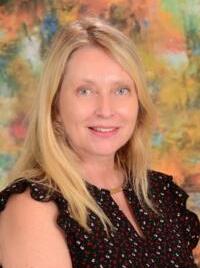 Ms Sally-Anne Tatham
Qualifications:
- BSc (Bachelor of Science) Special Psychology from Hull University. - PGCE (Postgraduate Certificate in Education) in Early Years Specialism from Exeter University. - Certificate of Counselling Skills from Brunel College.
I began my teaching career working as a Reception teacher in Bristol, UK, then went on to gain experience working across the Primary range in London and Brighton. Throughout my practice I have utilised my background in Psychology to foster high self-esteem and confidence in my pupil's approach to learning. My first overseas position was in Australia, where I had the opportunity to teach in an Aboriginal school located in the outback region of the Northern Territory. It was a real privilege to gain an understanding of their culture and customs first hand, living within the community. I then commenced work for the Council for British Teachers based in Abu Dhabi. In this role, I worked in an advisory capacity supporting local teachers in the delivery of their Kindergarten curriculum. More recently, I moved to the island of Borneo where I taught English to local Bruneian children from the ages of 4-9, working in partnership with Malay teachers to provide a bilingual education. My son and I are both very excited to be part of The British School of Brasilia as teacher and pupil. I love to travel and meet people from different cultures. I like to explore new places on my bike and also love the water. I am always happy to be swimming or sailing down the river looking for wildlife. Another interest is my love of drama. When I lived in Brunei, myself and some teacher friends presented a TV show helping children learn from home.