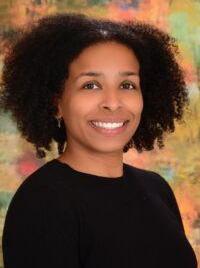 Ms Pebbles Sam
Position:
Early Years Foundation Stage (EYFS) Coordinator and Reception A Teacher
Qualifications:
- BA (Bachelor of Arts) Honours Drama, Applied Theatre and Education from The Royal Central School of Speech and Drama. - PGCE (Post Graduate Certificate of Education) from Goldsmiths, University of London.
I have taught for 6 years in London, England, and have been lucky enough to experience every single Year Group in some capacity. My first year as a class teacher was in Year 2 where a lot of emphasis was on preparing children for their SATs (Standard Assessment Tests). I then quickly found myself in Year 5, where I stayed for 3 years. After that, I also taught in Year 4. Throughout this time, I was also a Subject Lead for Drama and Philosophy for Children (P4C), which led to me taking a year out of class to teach a drama and P4C curriculum that I designed for every single child in school from Reception up to Year 6. I also used this time to support class teachers in using these specialist subjects so that they felt empowered to teach the curriculum that I had created. Since 2022, I am at The British School of Brasilia as an EYFS teacher, and in 2023 I was happy to become EYFS Coordinator. When I am not in the classroom, I can usually be found in my local CrossFit box testing my limits with the Workout of the Day. I have only been doing CrossFit since 2021, but I have already taken part in a few competitions! I am a huge musicals fan and can regularly be heard belting out show tunes before the start of school. I am a great believer in how singing as part of a group can do wonders for your wellbeing and regularly take opportunities to sing with my class. As well as the social activities mentioned above, I also enjoy getting lost in a good book. My favourite genre has always been fantasy, with some of my most loved books having been written by Terry Pratchett. I have a great interest in children's literature, and you would be hard pressed to find a good picture book that I have not read or taught!