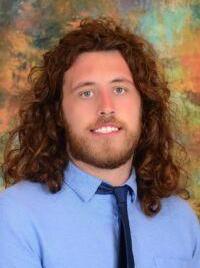 Mr Liam Murphy
Position:
Primary Science Coordinator and Teacher/Mentor Year 5A
Qualifications:
- BSc (Bachelor of Sciences) Honours Sports Science from University of Salford. - PGCE (Post Graduate Certificate of Education) from Staffordshire University.
I have had experience of teaching in various settings and places. Before Brazil, I taught for 3 years as a Year 4 qualified teacher in an inner-city school in Central Manchester. During my time at University, I volunteered in two different Primary schools, supporting children with dyslexia and working with small groups as part of an intervention program. I have also worked as a lifeguard at an American summer camp for three consecutive summers. Within this role, I taught the Red Cross Junior Lifeguard course. This enabled some of the older children at camp to gain an award that would help them further down the line if they wanted to go into lifeguarding. When I am not in the classroom, I take part in a range of endurance events. I believe exercise is extremely important for both my personal and professional life. Once I have completed a tough workout, I find every other task in my day easier because I have already put my mind and body through the most difficult part of the day. Through some of my endurance events, like both the London & San Francisco marathons, I have raised money for causes that are extremely close to my heart. I also enjoy getting lost in a good book. I read all sorts of books, including historical fiction and non-fiction thrillers. Travelling is a huge part of my life. I believe this was sparked from following my football club Manchester United around England and Europe. I have also enjoyed visiting a range of places in Asia, Australia, North and South America.