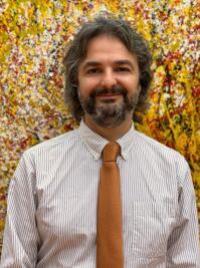 Mr Kurt Trytsman
Position:
Mentor/Teacher Year 7 and Secondary Music Teacher
Qualifications:
- Master of Music (MMus) from Port Elizabeth, South Africa. - Bachelor of Music (BMus) from Port Elizabeth, South Africa. - Associate of Trinity College London (ATCL). - Diploma in Music Education (DipMus) from Port Elizabeth, South Africa.
After two decades of teaching Music (particularly as a guitar teacher) at various schools and institutions, and at Nelson Mandela University in Port Elizabeth, South Africa, in 2017 I decided to travel abroad to teach Music at international schools. I have taught Secondary Music in Indonesia, Secondary and Primary Music in China, and Secondary Music in Ukraine. After a brief return to Indonesia where I taught Primary Speech Arts, I am delighted to be teaching Music in Brazil, where I have long been enamoured by the vibrant musical culture of this country. Teaching at international schools on different continents has really broadened my understanding and approach to music as a teacher and a musician. I look forward to learning so much more here in Brasilia, while imparting my own knowledge to the students of The British School of Brasilia. I have a keen interest in History and travelling, and I try to tie these interests in with music as much as possible. Experiencing different ethno-musical cultures continues to be a thrilling and intriguing part of teaching abroad. I enjoy being a part of any music ensemble, particularly as a guitarist and/or singer. I like the theatre, sport, and the outdoors. I appreciate hiking and camping in nature, and I love animals.