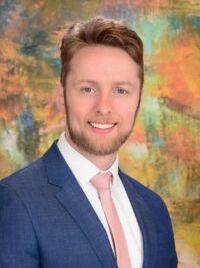 Mr Aaron Beddoe
Position:
Primary English Coordinator and Teacher/Mentor Year 1B
Qualifications:
- PGCE (Post Graduate Certificate of Education) from Oxford Brookes University.
Hailing from Wales, I worked and studied in Oxfordshire and worked in 3 schools prior to moving to Brazil. Since coming to Brazil in 2019, I have found a warm welcome at The British School of Brasilia. I have worked across most of the Primary School age ranges and have enjoyed every year group. I have enjoyed being part of the development of the school including the Primary volleyball team and getting to teach sports in the Extended Curriculum. I have also taken on the role of pushing Science and the Brazilian Olympiads in school since I have been here and I am excited to continue doing so. I am also fluent in Portuguese. My hobbies are mostly fitness related or competitive in nature: I enjoy rugby, keeping healthy and the odd bit of online chess. I do miss every shop in the UK selling a pint of milk to drink as you go about your day but Friday Feijoada in school has helped settle me into the Brazilian way of life.