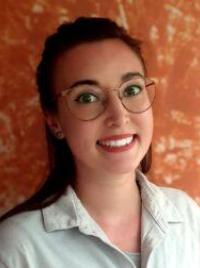 Ms Stephanie Gayle Wright
Qualifications:
- BSc Honours (Bachelor of Sciences) in Psychology from Birmingham City University. - MSc (Master of Science) in Psychology of Education from University College London. - PGDE (Post Graduate Certificate of Education) from Canterbury Christ Church University. - Teaching English as an Additional Language (EAL) Qualification. - Special Educational Needs and Disability Certificate. - Speech and Language Development Certificate.
Before Brazil, I taught in a Primary school in the South of England for three and a half years. Throughout my teaching and training I have gained experience in a variety of Year Groups, including Early Years Foundation Stage (EYFS), Year 1, Year 3 and Year 4. I have also taught in a Special Educational Needs learning pod. As a part of my teaching role at the school, I became the Diversity and Equity Lead, supporting all Year Groups with diversity and inclusion in the curriculum. I have gained experience in Teaching English as an Additional Language (EAL) when working with supporting refugees in my local community. I have been working at The British School of Brasilia since 2022. When I am not in the classroom, I love being outdoors! My favourite hobbies include hiking, travelling, exploring and gardening. I am very passionate about caring for the environment and learning about our wonderful planet. I am currently learning Spanish and Portuguese. I also love reading fiction books, anything from children's books to dystopian literature, and books about teaching and learning.