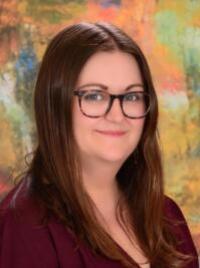 Ms Alys Mary Bendon
Position:
Primary Maths Coordinator and Teacher/Mentor Year 6
Qualifications:
- BA Honours (Bachelor of Arts, Humanities and Social Sciences) with QTS (Qualified Teacher Status) Initial Teacher Training (Primary) from St Mary's University College, University of Surrey.
I have been teaching for 13 years in England. I have taught in every Key Stage, including in Reception. I have enjoyed every year I have taught but my three years in Year 4 were particularly special. I studied to be a teacher in London and worked there for two years before moving to teach in Bristol. I specialised in English and Drama and these are my favourite subjects to teach. I love to plan creative and challenging lessons for all. I grew up by the sea and I have two brothers and a sister. I love being an "aunty" to my three nieces and three nephews. I have a cat called Sirius, who is staying with a friend in England. I have lived in Bristol, in the South West of England, for eleven years and still have lots of friends there. I love to go to the theatre to see plays and musicals. When I was younger, I also enjoyed acting; Drama and English were my favourite subjects at school. I have recently learnt how to sew and am really enjoying making my own clothes! I play the ukulele, and have been in lots of choirs. Another way I relax is cooking and going to restaurants with friends.