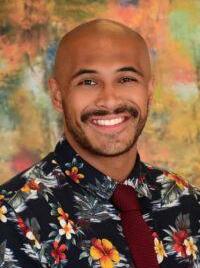 Mr Sachi Anand Kanagasabay
Qualifications:
- BA Honours (Bachelor of Arts, Humanities and Social Sciences) Sports Studies from Southampton Solent University. - PGCE (Post Graduate Certificate in Education) from London East Teacher Training Alliance, in partnership with Sheffield Hallam University.
I have been a qualified teacher since 2020. Before I did my PGCE I was working in the school I would later train at as a Special Needs assistant (1-1). During that time and during my training I have worked across all key stages and different schools. As part of my University degree, I coached several different sports, ranging from football, basketball and cricket to children in various Primary schools. I have been at The British School of Brasilia since 2022. I love sport and will happily take part in any sport I can. My favourite would have to be football though and I support the single greatest team in the world: Liverpool FC! I have recently and thankfully become involved in the CrossFit community, it is an amazing way for me to stay active and meet new people. I enjoy cooking and will often spend more time in the kitchen trying to make a new recipe than actually eating it! I love listening to music, I cannot travel anywhere in silence and I am even known to have some LoFi beats playing in the classroom.